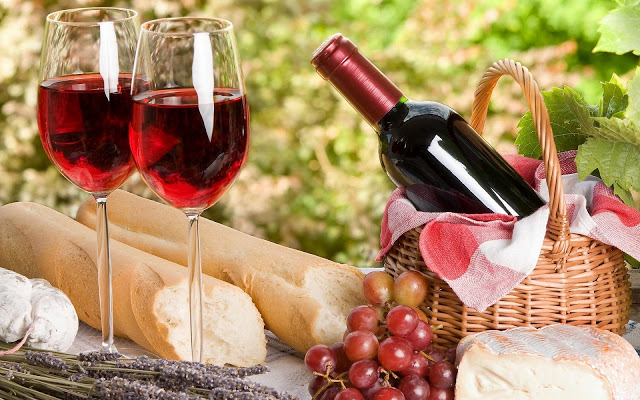 What is the definition of a good wine? It must start and end with a smile. 
Wine is for everybody who loves discovery, fun, friendship and food, say sociability. Also for you ! You only need to choose the right wine for the right moment and this for the price that suits you. And it's easier than you think. In the next articles, we help you.
First, we will help you decide what your taste in our section choose wine .
We then examine how and with whom we can buy the wine buy wine .
Once purchased the wine we need to save it, sometimes for several months, sometimes for years. The obvious area is a wine cellar. However, a basement is not always necessary. Information on wine cellar design and wine cabinets can be found in store wine .
Now you want to show your friends that you bought wine. How could it be better than a nice dinner. Beautiful harmonies between food and wine can be found in wine and food .
You're ready for the big night. Friends come along and you'll agree they sausages with your own wine. As a consummate host, you can donate perfect wine after reading the contribution pour wine .
The wine is now in the glass, but how do you now taste wine? The tricks of the trade you learn to taste wine .
Did you taste like you have to sharpen it, you will find announcements of wijncursuusen in our section Wine Courses .
You'm really interested in wine and want to learn more about the world of wine please in our Bookshop books and find magazines that will answer all your questions amateur and connoisseurs.
Almost all wine regions are also wonderful natural areas where often a rich culture is present, including a culinary.Why not go on a trip to wine country? You can transform your holiday into a wonderful, enriching experience in our section Wine Tours .